Shirlae Carruthers (pg dip; MBACP Accred)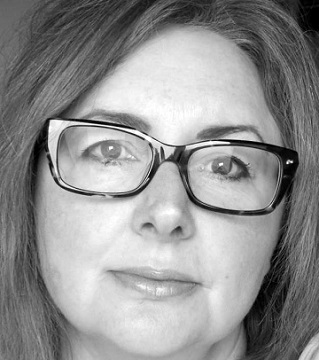 Person Centred Therapy can be effective in helping many different issues including anxiety, depression, relationship issues, bereavement, feeling lost or suicidal. It may not even be apparent what the issue is, only that something doesn't feel right. There can be many different reasons why we can find ourselves not enjoying life the way we might want to. Whatever's going on for you, it can be hugely beneficial to find a counsellor who will be there to listen in a non judgemental way.
Realising you need some help can feel really difficult. Taking that first step in finding a suitable counsellor to work with is a real beginning. I am a passionate believer in the 'Person Centred Approach' and the positive effects it can bring. I tailor the way I work to meet the needs of each person so sometimes I will work in a more 'integrative' way too but always from a 'Person Centred' foundation. This means that I may draw on techniques from other modalities of counselling if I feel they may be useful for you. Once you commit to the counselling process you are on the road to bringing about positive change. My job is to enable you to do that.
I am a qualified Person Centred/Integrative Counsellor and Accredited member of the British Association for Counselling and Psychotherapy. Since the beginning of the Covid-19 Pandemic, I have decided to only offer online counselling using 'Zoom'. In terms of my experience, I have been in Private Practice for a number of years. I also spent some time working as a counsellor with FDAMH, Falkirk's Mental Health Charity as well as CCHDP in Carluke and Hear for You in Lanark. I have been involved with EAP Companies offering 'Brief Therapy' to employees of many different organisations. I've trained Unison staff in counselling techniques, designed and delivered training for SAMH staff as well as tutoring students on the HND counselling course at GCC Anniesland campus. I am also a qualified Counselling Supervisor and have previously worked as a tutor with Glasgow Clyde College.
It's important that you feel comfortable with the counsellor you choose to work with. Establishing a safe trusting relationship is vital. I would be happy to answer any questions or concerns you might have by phone or email to help you make a decision. If you would like, I can also offer a free twenty minute introductory session by Zoom allowing us an opportunity to meet without any obligation. There are no limits to the number of sessions you may have, you can have as many or as few as you wish. Some people may benefit from six sessions, others may need more than that, and some people may need less.It's unique to each person and there is no pressure to continue once you feel it's time to stop. I charge £60.00 for each fifty minute session and require this to be paid in advance of each session. For those with Bupa membership, I am a registered and approved counsellor with them.
So, if you are finding things difficult just now, and feel you might benefit from counselling, why not get in touch?